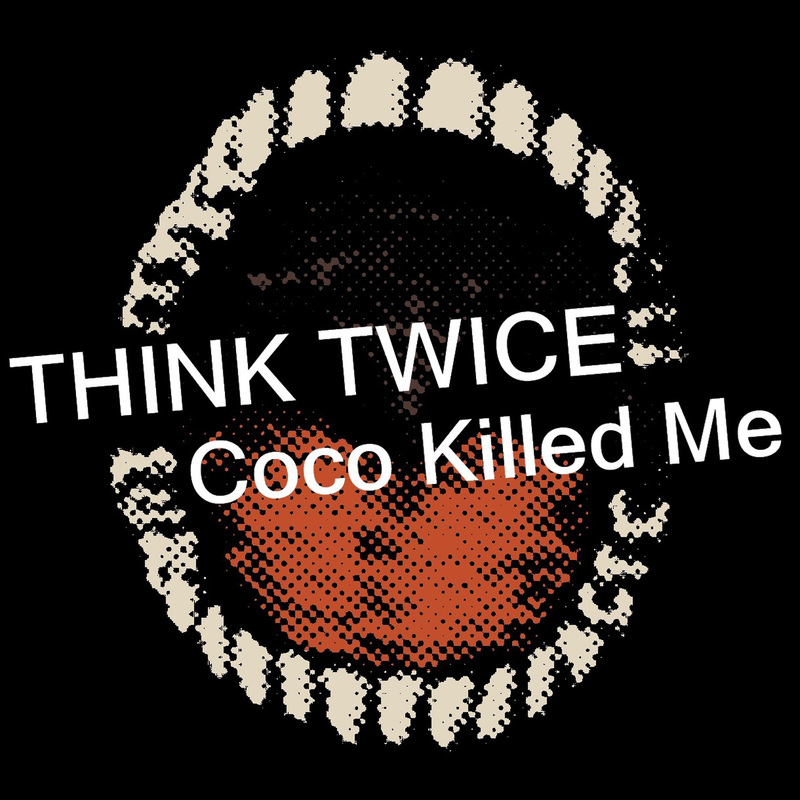 label: DIALECT
artist: THINK TWICE
title: COCO KILLED ME
cat #: DIALCD04
Ship. date: APRIL 2008 TBC
www.myspace.com/thinktwicehome
After a four year gap Think Twice are back on tracks wih their second album Entitled Coco Killed Me - to be released this spring on Dialect Recordings .
This second opus narrates the misadventures of Coco and Neverbeen. Young lolita Coco escapes to « Drunken City », abandoning the dreaded pastoral inertia of her hometown for what she thinks will be a life of pleasure and success. Intoxicated with her newly adopted excesses, Coco falls in love with Neverbeen, a rock singer whose dark thoughts seem to disappear under the influence of this passionate youth.
Mixed by Julien Briffaz -one of half of famed Tekel and Bo'Tox duets- and mastered at Sterling Sound studio in NYC, the album benefited from the skilled collaboration of Chin Chin's drummer Torbitt Schwartz on half the tracks.
Think Twice have composed a strong album fusing in a personal and contemporary way their various influences such as The Doors, Cult Hero, Factory Records, New York's Ze Records and 99 Records, psychedelic and kraut rock .
A new DJ mix is also available on the website.
Radio Nova is already supporting the album, playlisting the delightful Last Call which will soon appear on a limited 12inch with a Sex Schön remix, so watch this space for more info !
YOU CAN LISTEN AND CHECK ALL THE RELEASES AND THE ARTISTS ON WWW.DIALECTRECORDINGS.COM

_________________
Ecoutez la série des Electrochoc et des Mini-Mix sur le forum.