autoKratz "Animal"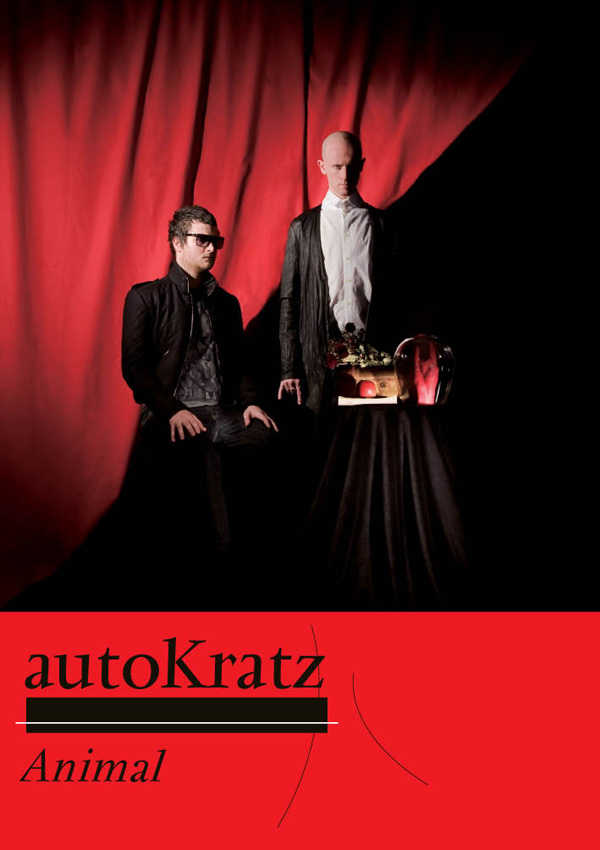 autoKratz highly anticipated debut album will be out on June 22nd In Europe (Kitsuné / Cooperative) and June 3rd in Japan (Kitsuné / Traffic)
autoKratz "Always More"
First single from the album released worldwide on vinyl + digital on June 29th with remixes from Yuksek and Goshi Goshi
Watch the video here
Competition
autoKratz and Kitsuné announce remix competition
Make a giant leap in your music career with the chance to remix autoKratz on Kitsuné records. To celebrate the release of the highly anticipated debut album from autoKratz 'Animal', the band invite you to remix the aggressive and impassioned 'Can't Get Enough,' taken from the album. All info here
autoKratz on the Kitsuné Maison 7 tour:
June 17th : Manchester, Deaf Institute w/ Beni & Chew Lips
June 19th : Brighton, Audio w/ Beni, Chew Lips & Crystal Fighters
June 20th : London, Scala w/ Chew Lips, Delphic, In Flagranti, We Have Band, Aeroplane, Beni, Gildas & Masaya, Streetlife DJs, Young and Lost Club
June 26th : Berlin, Weekend Club w/ Beni & Punks Jump Up
autoKratz "Swastika Eyes"
autoKratz begin the campaign of their new album 'ANIMAL' by unleashing a razor sharp cover of Primal Scream's Swastika Eyes, a live favourite and a version that both Mani & Bobby Gillespie have got extremely excited about, and given their full support to. FREE MP3 Download here
kitsune.fr
myspace.com/maisonkitsune
myspace.com/autokratz